Wander Trail – The route and some more informations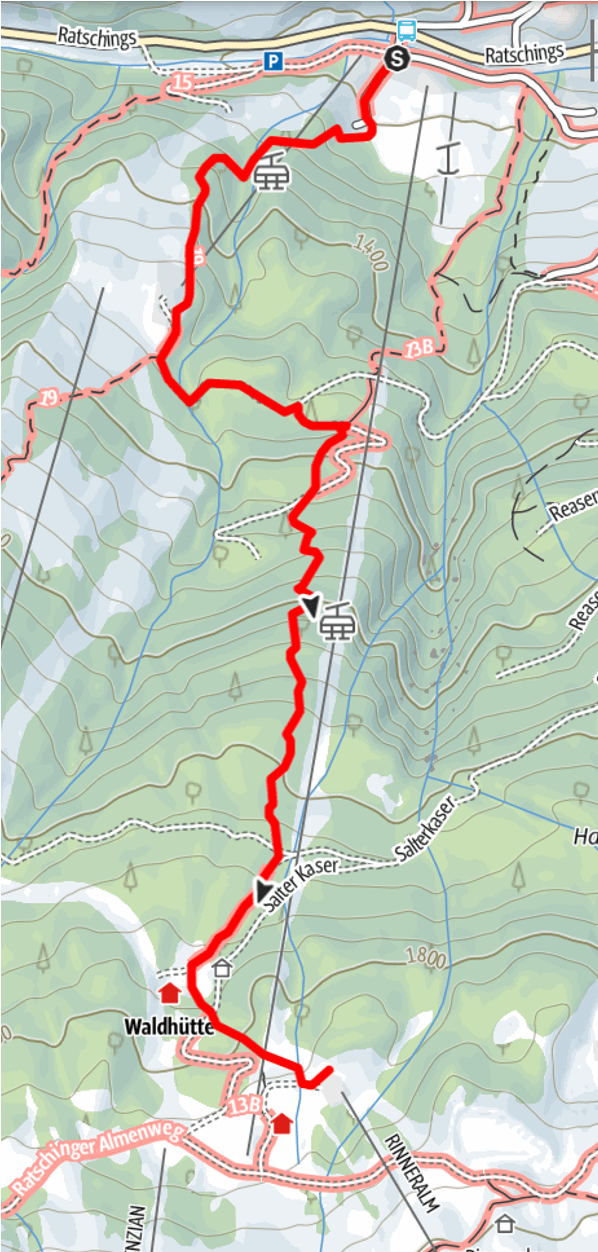 The route runs from the valley station of the Racine's ski area cable car to the Rinneralm chairlift, near the Rinneralm mountain restaurant.
Hikers should take trail No. 19 which passes the Abrahmhof farm and the Blosegg Inn.
After crossing the tarmac road on the left they should turn right onto a forest road and first right onto trail 13B which is signposted through forest and meadow until the finish.
The common red and white path markings indicate the track. In addition, some extra signs indicate the right path on crossings. In the last sequence of the track is especially marked with additional signs because the trekking path does not quite pass the finish line, but the "Bergrestaurant".